Post by ET on Aug 2, 2020 12:51:10 GMT -5
A common goal for most shooters is to try and reduce their group size. This is no different with SML shooters who desire repeatable accuracy. But with SML I found this to be more difficult to do because of all the variables with using a sabot. It's not impossible if you are willing to look more closely at how all the variables interact. If you are happy with the results you are getting then ignore this post. Like they say, if it isn't broke, then don't try and fix it.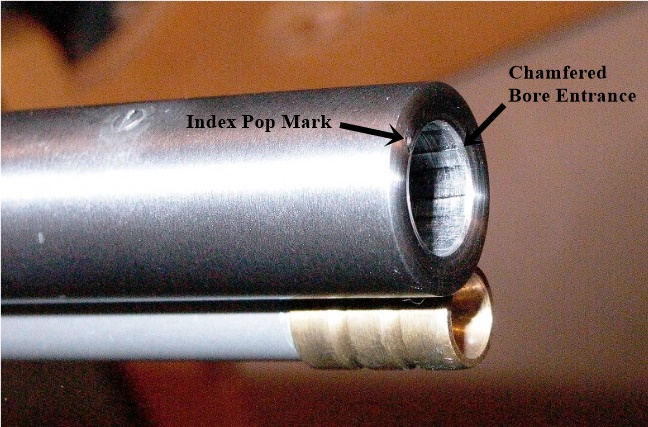 In my case it isn't about fixing but improving. There is something satisfying about having an accurate SML that instills confidence when it comes time to shoot. I'm the type of individual that will seek to shave off every mm from my group size that I can.
One area of focus is the muzzle crown. Here I have a pop mark for indexing my sabot load. I align the split between the petals to the pop mark. The pop mark is centered on a groove. Indexing does make a difference in my SML performance.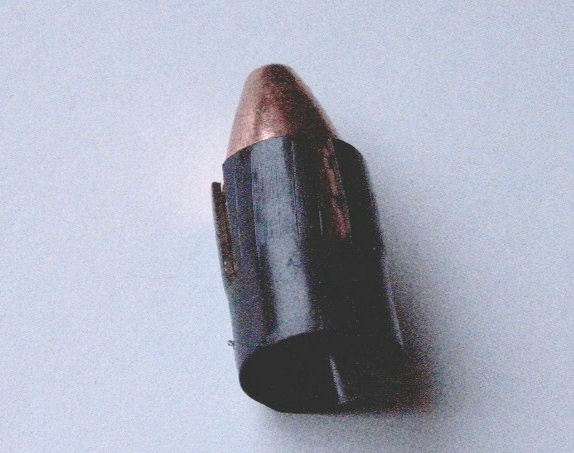 The other item seen in the above picture is the entrance into the bore has a chamfer, sort of a QLA. It helps with starting tighter loads. As to any other benefit I can't really confirm that. But it does appear to help my group consistency. The only possible reasoning I can come up with is that through compression forming into the bore it helps align the load to the bore. But don't quote me on this reasoning, chuckle.
There are other variables more important to address if you want decent groups to start with. The above mention is more of a fine tuning. About the only thing left for me is load development for different bullets. Also finding powders that respond the best to a given load but with this pandemic that has really put a damper on range access.
Note:
My sharing of my experience with the 10ML-II is not intended to impress anyone with what I've done. It's intended to share what I'm doing and results observed, nothing more. I don't consider myself an expert either but a devout student still learning. The classroom journey is ongoing, chuckle.
Ed