Post by ET on May 20, 2020 8:52:39 GMT -5
Many of us feel that we should be able to just stuff a particular load down the bore and expect same results all the time. I've learned it doesn't work that way. There is a lot of truth about "changing one variable at a time". A variable that changes is load resistance (bore fit tightness) with temp change. In order to produce previous results, you need to maintain previous load conditions.
When I first started this new adventure with SML I felt I could take 3 consecutive shot groups. In cooler weather I would get 2-shots start a group and then the 3rd would move away. As ambient temp got hotter my groups began to open even more. I didn't understand what was happening then but today I believe I do.
The firmness of a sabot changes with temp change and this effects the load resistance which in turn effects the powder burn rate. This in turn effects the amount of pressure generated that also effects velocity. Change in velocity then alters the relationship to the sweet spot.
When hunting season approaches it is recommended to check your load in the temp range you will be shooting in. No mystery here why this is recommended.
Now a lot of SML shooters have gone sabot-less and I can't blame them for wanting to remove the sabot factor. Using a sabot requires more understanding and patience to use it for best results. I don't have a problem with this as my goal is to produce an accurate load for deer hunting. I think of this as a one-shot deal to bring down a deer without worrying how my load is going to respond.
Now my quest is to find ideal loads for specific bullets with different powders through powder burn rate studies. In my possession I have the equipment to explore many possibilities but I also have one mystery. While going through pictures in my 10ML-II file I came across a picture of another modified BP in 2010 that I forgot about. It's a 2-stage recess of 3/8 x 5/16". Now I'm looking to see if I still even have it.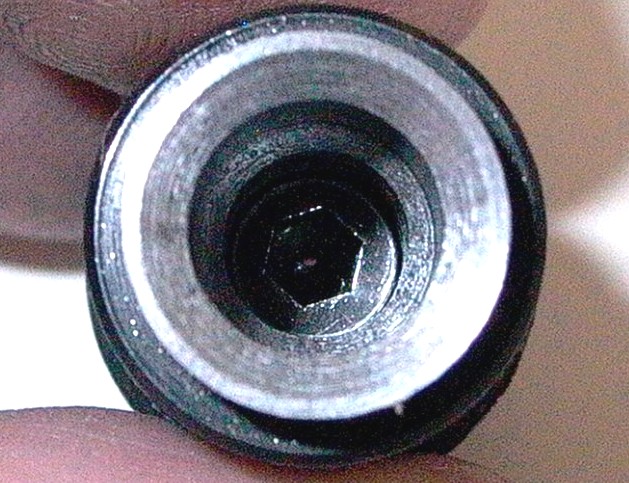 It will be a long time before I get bored exploring many avenues.