Post by smokepole50 on Nov 3, 2010 9:14:46 GMT -5
Yesterday it was 31 degree's and the rut or chase phase is full on here in SW VA. I have never seen a year when we had so many acorns or a year when the chase phase has been so long and intense. The bucks are ready but the does are running scared and bucks are everywhere with their nose to the ground. I should be in the woods now but I am worn out from dragging my 148 lb gutted buck up hill to get him in the truck.
It was an exciting morning hunt yesterday and I pulled the trigger of my new CVA Accura on a deer that I would have let walk if I had had the time to see how wide he was. I was sitting in a travel corridor that I new was a big buck access to the mountain bedding area and was primed to shoot a big ole buck with all the action we were having. About 8 AM I saw 3 does walk in front of me and cross the creek to come up the draw to my left, no buck behind them. After they crossed the creek I heard the loudest grunt I have ever heard in my life, it sounded hugh. The buck must have been just out of sight of me all the time. The doe's scattered and he came up the hill behind me getting ready to cross the Mt gravel road to go into the Mt laurel at about 50 yards. I saw how big his body was and his tall rack glowing in the morning sun and I just knew he was another 20 inch buck like my son had shot in that same spot 5 years ago. The blood was a pumping and I whirled and smacked him with a 300gr Remington .458 HP out of the CVA Accura. He turned and went 75 yards back down the shallow draw to the creek and died 10 yards from where my sons buck had died 5 years ago. This is the first buck I have killed in over 15 years on the Mt. without first checking to see how wide he was. My dad has a "must mount rule" on the 500 acres of Mt. land that we have been managing for the last 17 years. I don't agree with this rule completely but I guess I'll have to take up taxidermy now because I can't afford to pay $400+ for every buck my sons and I kill.
I felt kind of robbed because this buck was at least 3 1/2 years old and he had been shot somewhere else with buck shot. His leg had a large knot on it just above his knee and I found one 00 pellet under his hide. One side of his rack is smaller than the other side and I am sure he would have had a bigger rack if he had not been wounded last fall. I use to hunt with buck shot years ago but I think I will not teach my sons to do the same. Way to many animals are wounder or killed and not found using buck shot.
I wish I had bought two of the Accura's. I really like this .50 Accura and I wish I had bought a second rifle for my son. The sale is off at Midway now.
I'll see if I can get some pictures up here in just a few minutes....
Smokepole50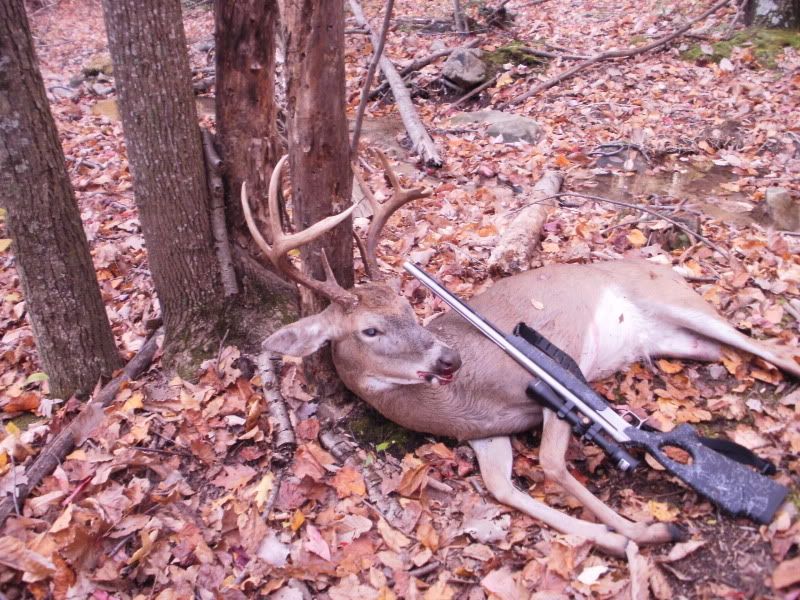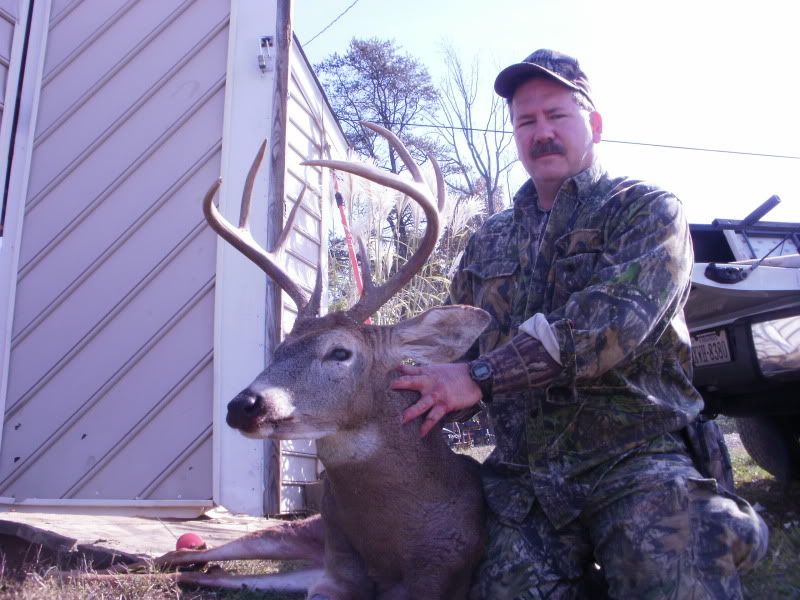 I was hoping he would look like this, a buck my son shot in the same place 5 years ago at age 13 on the opening day of rifle season. I had seen this buck in early ML season and thought he did not meet the 20" wide rule at that time, I was mistaken, he was 19 7/8 green and scored 163 VA state scoring system. You can not go by the ears when judging antler width. My buck this year is outside his ears and only 15 inches wide. The 20" rule has been dropped but you still have to mount the deer.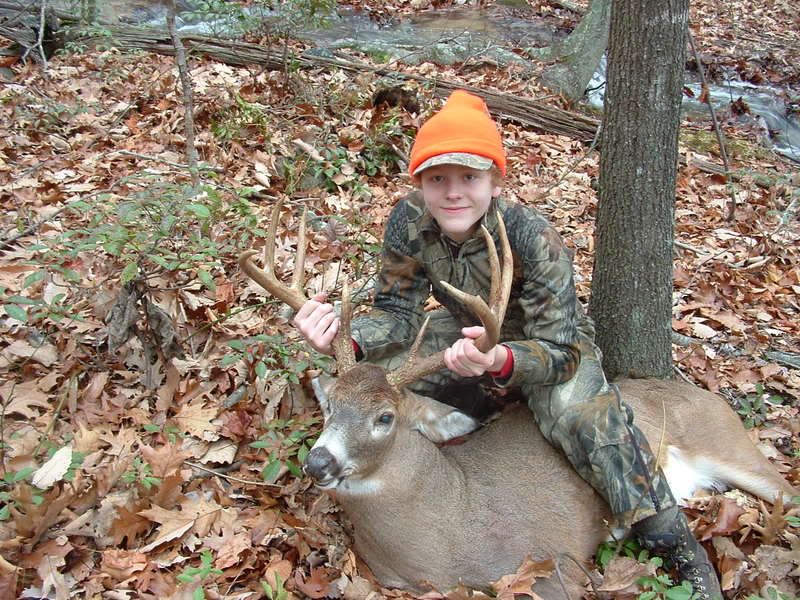 Smokepole50